MAGNUM SHIELDING
Company Profile
Magnum Shielding Corporation is a New York State based company serving the motorcycle and automotive markets since 1982. In addition to our own Magnum branded product lines, Magnum Shielding Corporation has been a Tier-1 Supplier to Harley-Davidson Parts & Accessories since 1992.
Magnum's mission has always been to supply its customers with the highest quality "all matching" products available in the marketplace while ensuring a superior high-end appearance on all components.
Operating in an ISO 9001-based quality system with on-going product improvement and development programs, we strive to be the industry leaders with our signature braided products. These products are designed for today's more demanding riders and enthusiasts.
With over 100 years of combined experience in the motorcycle industry, our development staff and customer service team has unparalleled knowledge regarding control cables and brake lines. That knowledge base is critical when you need help making the right product choice. Meet our team!
Products and Services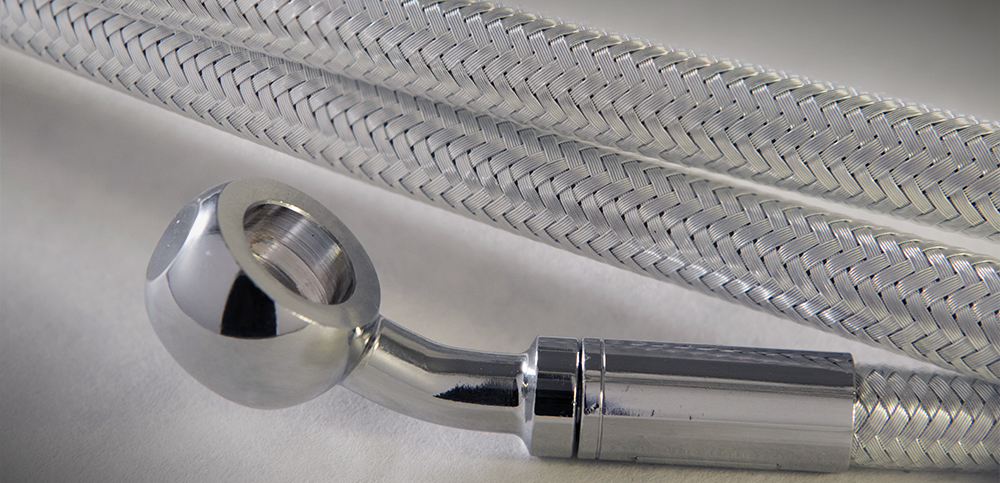 Our patented and exclusive Sterling Chromite® braid has become the new industry standard "braid of choice" preferred by H-D motorcycle enthusiasts due to its chrome like appearance.
---